With rains ebbing away, Kerala got some respite today but faced the gigantic task of rehabilitating those rendered homeless and preventing outbreak of water-borne diseases, even as the death toll mounted to 216, officials said.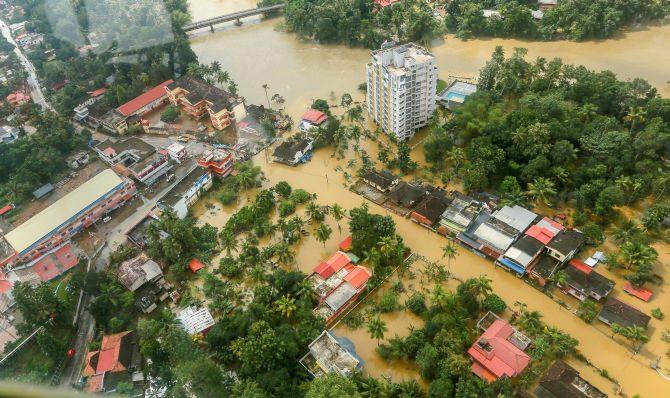 Over 7.24 lakh displaced people have been sheltered in 5,645 relief camps dotting the state, they said.
Lieutenant General D R Soni, the chief of the Army's Southern Command, told a press conference in Thiruvananthapuram that rescue operations are still continuing and drones are being used to assist in reaching people trapped in areas not easily accessible.
"The focus is on complete rehabilitation," he said, adding 1,500 army personnel were engaged in rescue operations.